Digital marketers dedicate a significant amount of time to various activities, which increases the amount of time available for strategy implementation. So, Marketers can increase their productivity by utilizing free tools. Isn't it wonderful to get these tools for free? Yes, you read that correctly! And there are numerous free online marketing tools available. So, without further ado, let us stack these tools for you.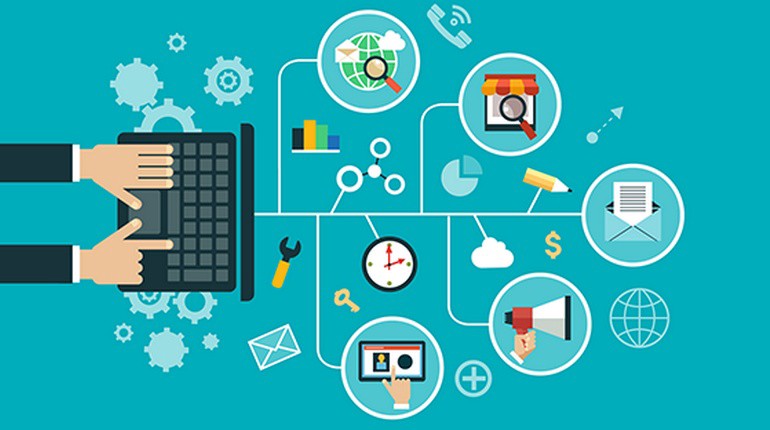 Free Tools of Online marketing:
Using Canva free tools for designing
Firstly, many visitors find appealing visual content to be eye candy. Because, among the numerous free design tools available, 'Canva' is the most user-friendly. Choose any image, illustration, or template from its vast library and create elegant designs with simple drag and drop.
Email marketing with 'Mailchimp'
Email marketing is critical to business success. As a result, It promotes healthy communication between the company and the customer by providing tools for effectively nurturing leads. 'Mail Chimp' is a simple and free online email marketing tool that is ideal for beginners.
Screaming Frog free tools for SEO
Screaming Frog is an SEO Spider tool that assists in website analysis. This is a very useful SEO Audit tool that can provide information about broken links, titles, meta, and duplicate content, among other things. This tool also creates sitemaps and examines the robots.txt file.
Keyword Research with 'Keyword.io'
Keyword research is an important part of the SEO process. Google Ad words Keyword Planner is already used by the majority of SEO professionals. However, in addition to this tool, we can use other keyword planner tools to expand our keyword data.
Free logo maker 'Squarespace'
Branding is an important aspect of marketing your business, and your logo is most likely an integral part of branding with its own significance. The 'Squarespace' free logo maker' tool can handle this task efficiently.
Organize with 'Evernote'
Marketing makes it difficult to organise your thoughts and ideas. Any innovative idea can strike you at any time, so it is critical to prioritise them. 'Evernote' can keep all of your ideas and inspirations in one place. You can access them at any time using your laptop, phone, or tablet.