Modern internet marketing strategies have been changing in geometric level. The market and business organizations are compelled to adopt right choices for their marketing solutions. Internet marketing in the modern ages tempo into different concept of marketing strategies connected with business category. Apart from other conventional marketing methodologies, internet marketing uses the relevance of medium which have high influence among internet users. The competition caused by new business commodities and overall developments in common marketing world have created new marketing innovations in modern world
Modern trends in Internet Marketing
Usages and development of dependable strategies like viral marketing, search engine marketing and social media marketing are most used by modern business commodities.
1) Viral Marketing
2) Search Engine Marketing
3) Social Media Marketing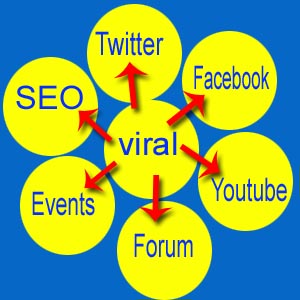 Viral marketing refers to marketing of a product using powerful and structured ways to spread a viral message very quickly. Viral marketing uses strong an powerful characters and huge level of social media profiles. The spread and effect of its coverage will be according to the power of strong characters or profiles used.
It work like spreading a viral message through influential profiles. Viral marketing strategies can also be developed using the relevancy of trends and timely hotness of a particular news or event.
Usage of influence in other marketing resource like social media platforms and usage of hot trends and news, even are specific features of viral marketing. Quick wide spread and huge number of traffic hits are easily possible with viral marketing strategies. Particularly in advertisement and affiliated marketing such as Google Adsense, Adbrite, infolink ads, publishers can gain commission achieved by sales and visits generated.
Search Engine Marketing
Search engine marketing refers to usage of publishing pages, posts, etc to bring visits using search engine demand, search volume etc of search engines.
Social Media Marketing
Social media marketing uses publishing and promotion of web pages, products, posts, offers using high ranked social media websites like facebook, twitter, Linkedin etc.