How to add a New WordPress Blog Post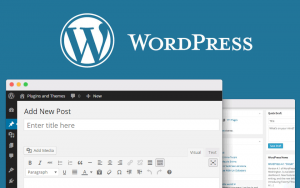 Created in 2003 WordPress has grown in popularity to include millions of users. Ease of use allows bloggers to choose from various themes and submit content using forms. WordPress account can be accessed anywhere and everywhere from provided you have a WordPress account. The WordPress application is easy to download and access from your smart phone. So go on an blog away even when you are away from your computer. The more updated your blog is with recent posts the more engaged your users will be. This also ensures that the blog is considered by Google in the search results. This post will helps to create a new WordPress Blog Post.
STEP 1: Sign into your WordPress blog
If you do not have a WordPress blog, go to the WordPress home page and click on the orange button that says "Get Started Here." It will take you through the sign up process.
STEP 2: Click on "My Account" on the left side of the tool bar at the top of the page.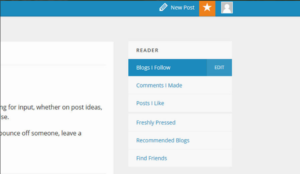 STEP 3: Scroll down your dashboard
select post and then click all post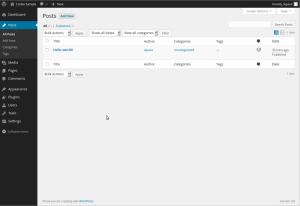 STEP 4: click on add new

STEP 5 : Enter a title in the space provided for.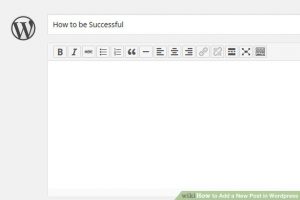 STEP 6 : Typing the Content
move your cursor below and start adding the content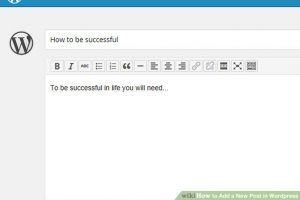 STEP 7 : After adding your content click on save draft, it allows you to save your post as a draft. You can also add medias to your blog post by clicking add media

STEP 8 : You can add suitable category to your post, remember that you should never publish your post as an uncategorized one. A general topic can be categorized, in your post you can add 7 – 10 categories according to your content. To add a new category, click the "+Add New Category" button.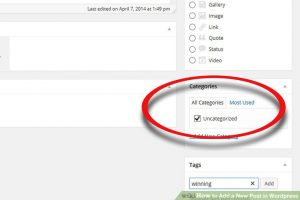 STEP 9 : Add suitable tags to your post, and then press add for new tag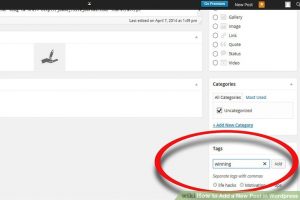 STEP 10 : After adding tags and category you can publish your word press post by clicking publish button.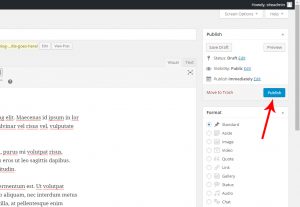 Save
Save