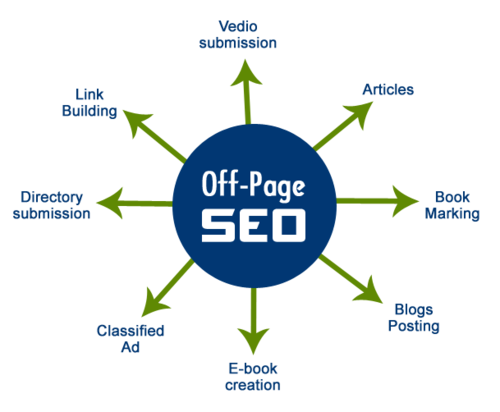 Bookmarking is an off-page SEO action taken outside of your website to improve website ranking. It is getting quality links (references) from other websites. This process is to improve more traffic to your website to increase page rank. More than that quality links can build trust from Google.
Bookmarking as an Off-page SEO in Blogspot
Bookmarking a post in Blogspot is very easy.
Accept invitation from a supporting blogspot.com. This is where you are going to bookmark the post.
Open the published page you want to bookmark in a new tab.
Share this page (ctrl+shift+s) to Blogger.
Select a blog to share to (Choose the blog).
You will see a new post page linked with the page you wanted to bookmark.
Create content for the post with search description, images, subtitles, alt text, internal links etc.
Publish the post and verify it in Search Console. Off-page SEO is about everything that doesn't happen directly on your website.
Optimizing your website is called on-page SEO and includes things like site structure, content and speed optimizations. Off-page SEO is about, among other things, link building, social media, and local SEO. Or in other words, generating traffic to your site and making your business appear like the real deal it is. In this post, we answer the question: What is off-page SEO
When focusing on on-page SEO, you're doing everything in your power to make your site awesome. You write great content, have a solid site structure and your mobile site loads in just a couple of seconds. All is well in the world. Off-page SEO on the other hand, helps you to bring in those hordes of visitors and potential customers. Both are important pieces of the puzzle.
By writing quality content you can rank in search engines, but by getting a few great, relevant sites to link to that content, you're increasing the chance that you'll end up a couple of spots higher. The same goes for building your brand and creating trust.